Welcome to our Beautiful Highland Retreat in Glenelg
Set high on a hill in the romantic Scottish West Highland village of Glenelg, overlooking the island of Skye.
This is a truly magical place, where you cannot help but relax and soak in the magnificent scenery
Click Here to Book
Glenelg Torgorm
Our Glenelg Self catering holiday home was been totally refurbished in 2019.
Our Pet-friendly cottage is a real home from home on the West coast with the most fabulous views.
The locals say it has the best view in the village looking down the Sound of Sleat over to the Isle of Skye.
The sun sets are fantastic! Glenelg is an ideal base for exploring the Highlands, and a great village for relaxing.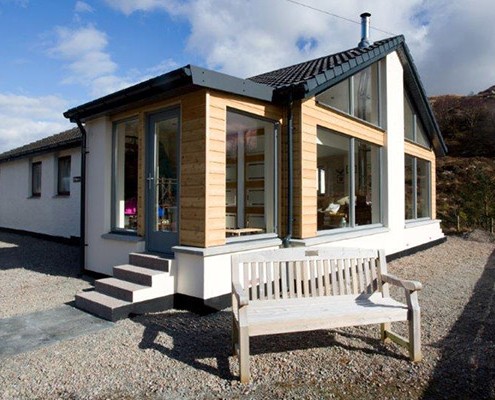 Information
This self-catering cottage in Glenelg is rented out year round – from 4pm Saturday to 10am the following Saturday. Short breaks are welcome and there are discounts off season
The Surrounding Area.
For the more adventurous, there are opportunities for walking, climbing, cycling, canoeing and much more in the area. Then wind down in the evening in Glenelg's fantastic restaurant / pub in front of it's wonderful open fire.
Glenelg – Now twinned with Mars
A multi-billion-dollar project is currently exploring whether there has ever been life on the home of Glenelg's "twin" – 35 million miles away. Residents have now decided to host a celebration of its new cosmic links, and officially recognise Curiosity's arrival at the Martian Glenelg with a twinning ceremony.