Craigmoss Highland Homes specialise in self-catering holiday homes on the West coast of Scotland.

Since starting to visit the Scottish Highlands in the 1970's we have been fortunate to purchase properties in our two favourite locations on the West coast of Scotland.
These beautiful, self catering holiday cottages in the Scottish highlands are now available to let – Glenelg and Plockton are both set in beautiful surroundings, close to Skye, and each boasting their own individual charms and local attractions.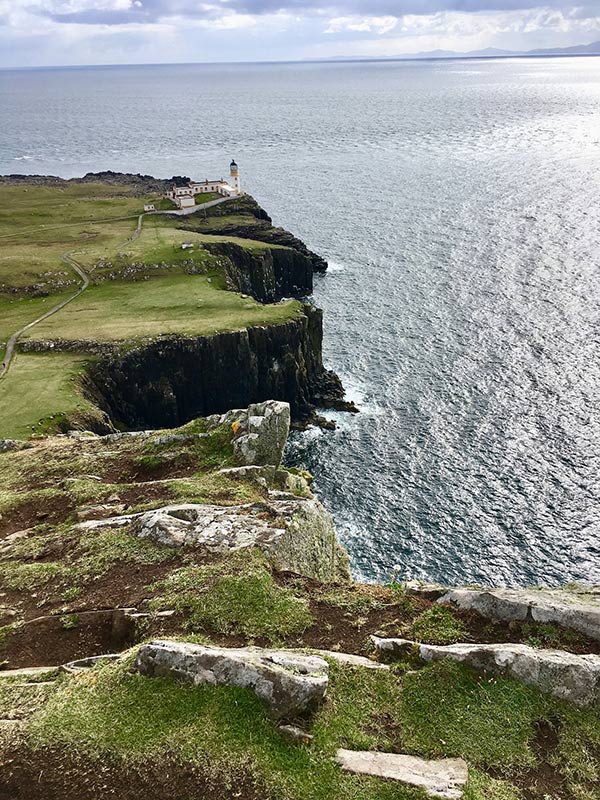 Plockton, Lochalsh, Skye
&

Glenelg
Fast becoming one of Scotlands most popular 'well kept secret' the area around and including Skye has a great range of incredible Highland attractions to suit almost every visitor.
From the ancient heritage and culture, magnificent scenery and wildlife through to the unique food and drink, there are literally hundreds of fascinating and rewarding attractions for visitors to this area.
Climbing, fishing, walking, riding or just exploring means that there are outdoor activities for young and old alike. Mountain challenges such as the Five Sisters of Kintail or the perilious Cuilin ridge are perfect for the more adventurous where as rolling walks and shoreline excursions are perfect for those who want a little less exertion in their holiday.
Experience the Stunning local Produce
If indoor activities are more your thing then you will find Restaurants of world fame, Hotels and Inns of renown, a distillery of distinction, and brewers of well travelled ales not to mention the incredible ingredients the Skye and Lochalsh kitchen has to offer.

The harvest of the sea, and the supply of fresh local food grown on the land means that the local chefs and cooks, of which several have michelin stars, have some of the best materials in the world with which to practise their art.
Shellfish caught and brought to your table the same day. Highland meat and game reared in the mountains and glens. Organic vegetables, salads, herbs, berries, cheeses, sweets, locally brewed ale, distilled whisky and water drawn from the filtered depths of the Cuillin, it's all here.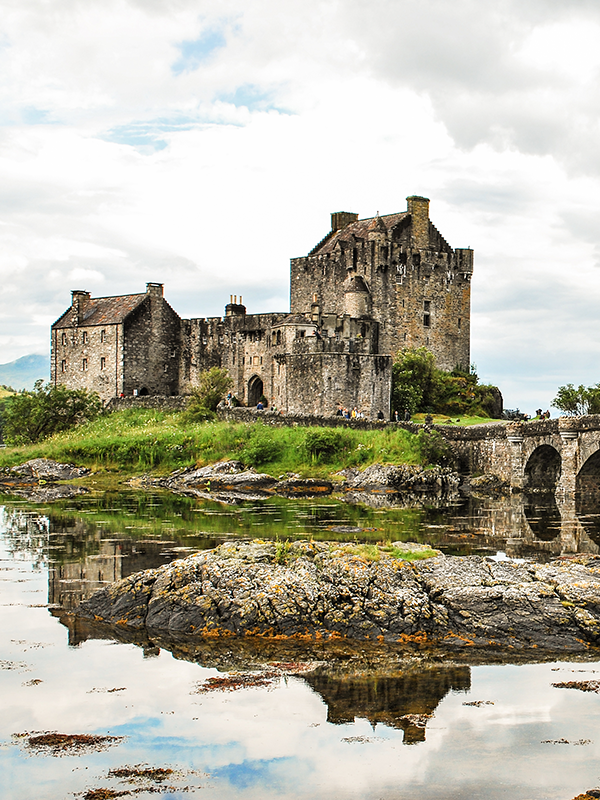 The Wildlife in this part of the UK is quite unique and absolutely stunning.
While Otters have become a rare sight around the rest of the British coast, here in Skye and Lochalsh you have probably the best chance of seeing them. Red deer and the Majestic stag are often sighted in Highland Glens, along with the Brown Hare and the Highland red fox along with Pine Martins and smaller animals such as weasels and stoats.
For bird lovers there is a wonderful selection of common and much rarer birds in the area. Not just Golden and White-tailed Eagles, of which there are over 30 breeding pairs, but hunderds of different species can be seen including: Red-throated Diver, Corncrake, Hen Harrier, Merlin, Greenshank, Twite, Rock Dove and many more can all be found on our moor and croft lands.